Elsa

15/11-2018

Me gustarķa saber los horarios y el precio de ninh bin a cat ba y si nos recogen en el hotel

Martina Michlova

14/11-2018

Hello, I will ve traveling from Cao Bang to Lang Son, I would like to leave Cap Bang tomorrow, is there any connection? Thank you and have a good day Martina

Daniel Nohlen

10/11-2018

Hello, im looking for a bus from Halong Bay to Tam Coc, tomorrow the 11th of November. We gonna be back from a cruise at around 1 pm. Is this possible Thank you

calot

23/10-2018

hello, i am looking for a bus from ninh linh to ha long , the 20 november, but I find only the bus which arrive to yuan chau

John Thompson

14/06-2018

Hello. I am looking for a bus to Thanh Hoa City tomorrow. I want to bring a bicycle too. Thanks

Ana

09/03-2018

Hello there. I'm trying to get from ha long bay to ninh binh by bus on Sunday (11th of march) after my boat tour. Is there a bus in the afternoon to go to ninh binh? Thank you

Lucas McComb

07/03-2018

Need a bus from Ha Giang to Sa Pa ideally early morning of March 8th.

Yui

01/03-2018

Do you have a bus from Ha Giang to Dien Bien Phu?

Carolina Munafo

26/02-2018

Hi, I would like to travel from Hanoi to Nanning the 15th of March. How much are the tickets? Thank you

asya

16/02-2018

hello we would like two bus tickets tomorrow from cao bang to ninh binh. what time does it depart ?
Sidebar content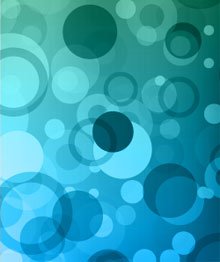 Here we have inserted a text section in the sidebar. We have also integrated an image into the text section. You can delete this text section by clicking on the editing icon right above.
You can also try to insert your own text section via the tool bar here in the sidebar.
255 Bo De street, Long Bien district
10000 Hanoi
Vietnam